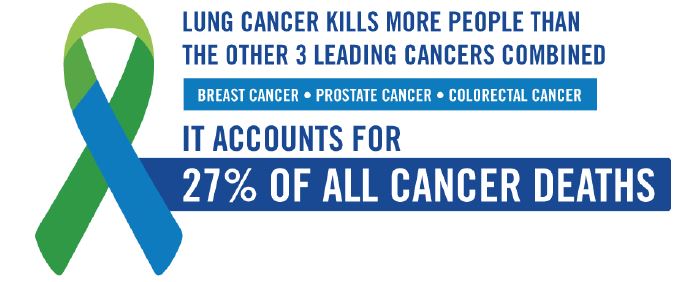 Low-dose CT Lung Cancer Screening produces high-resolution 3D images of the lungs in just a few seconds to identify signs of lung cancer.  The goal of annual lung cancer screenings is to detect lung cancer at a small size and before it has spread,  which is when the cancer has a greater chance of being cured.  Lung cancer screening with the use of low-dose CT combined with the appropriate follow-up care has been proven to significantly reduce lung cancer deaths.
How should I prepare for my exam?
Please wear comfortable, loose fitting clothing and avoid wearing clothing with zippers and snaps as metal objects can affect the image.
What should I expect during my exam?
A low dose Lung Cancer Screening CT scan will take only a few minutes. Our technologist will position you on our cushioned CT table and pillows may be used to help keep you still and in the proper position during the scan. Our goal is to make you as comfortable as possible. The table will move slowly into the CT scanner opening. The CT technologist will step out of the CT exam room into an adjacent control room, but will be in constant visual and verbal contact with you during the brief time that the scan is actually being performed.
Who is eligible for a Lung Cancer Screening?
Current or former smokers within the past 15 years, between 55 and 77 years of age and no history of lung issues. Candidates must also have a smoking history of at least 30-pack years (1 pack a day for 30 years or 2 packs a day for 15 years).
How do I get a Lung Cancer Screening?
As with any radiology exam, you will need to consult with your physician to receive an order. Our office will promptly schedule your exam once we receive your order. 
Can I still get a Lung Cancer Screening if I don't meet the criteria?
Yes, Peninsula Imaging offers a very reasonable out-of-pocket cost for this very important screening exam. Please contact our office for more details at 410-749-1123.
What local resources are available to quit smoking?
Are you ready to commit to quitting smoking? That's half the battle. Having the support of others is important when quitting smoking. There are many classes in our area, all free of charge, which will supply free quit aids if you attend class.