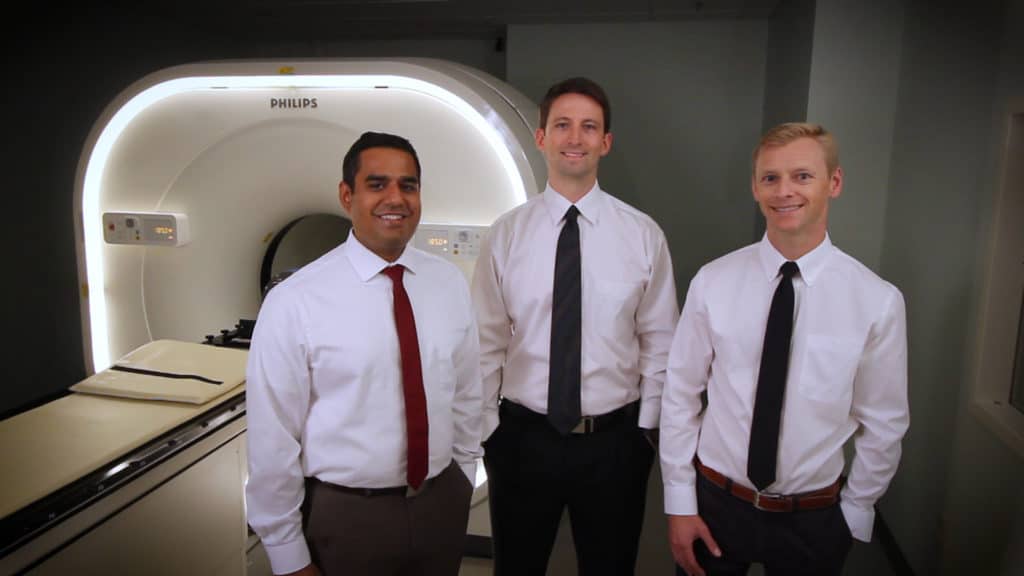 2019 was a great year! Peninsula Imaging was pleased to welcome three new Radiologists.
Dr. Kaushal attended the University of Maryland, Baltimore County (UMBC) and then completed medical school at George Washington University in Washington, DC. After an internship in Internal Medicine at University of Maryland Medical Center, he did his residency training in Radiology at Georgetown University Hospital in Washington, DC where he was awarded the Roentgen Resident/Fellow Research Award. He completed a Vascular and Interventional Radiology fellowship at Rush University Medical Center in Chicago, IL. He specializes in minimally invasive, image-guided procedures that help treat a variety of medical problems ranging from liver and kidney cancer to vascular diseases, as well as uterus-preserving treatment for uterine fibroids. These procedures are typically done through a tiny skin puncture and have shorter recovery times when compared with traditional surgery. He is eager to serve the Eastern Shore community.
Dr. Cason is originally from Lafayette, LA and received his bachelor's degree from Louisiana State University in Baton Rouge. He attended medical school at Louisiana State University Health Sciences Center in New Orleans and completed his internship at Ochsner Medical Center in New Orleans, Louisiana. He then completed residency at the University of Alabama at Birmingham followed by fellowship in Cross-Sectional Body Imaging at The Johns Hopkins Hospital in Baltimore, Maryland. Clinical interests include hepatobiliary (liver) and pancreatic imaging, prostate MRI and musculoskeletal imaging. His wife, Stephanie, was born and raised in Salisbury where they reside with their 2 children.
Dr. Meeks was born and raised on the Eastern Shore of Maryland. He attended high school at James M. Bennett and received his bachelors' degree from the University of Pennsylvania. He attended medical school at the University of Maryland and was inducted into the Alpha Omega Alpha Honor Society as well as the Gold Humanism Honor Society. He completed his Radiology Residency at the University of Maryland where he was Chief Resident and received the Hawk Award for Outstanding Resident. He completed a Cardiothoracic Imaging Fellowship at the University of California, San Francisco and received the award for Outstanding Fellow of the Year.
To learn more about our team of Radiologists at Peninsula Imaging click here to see our team.